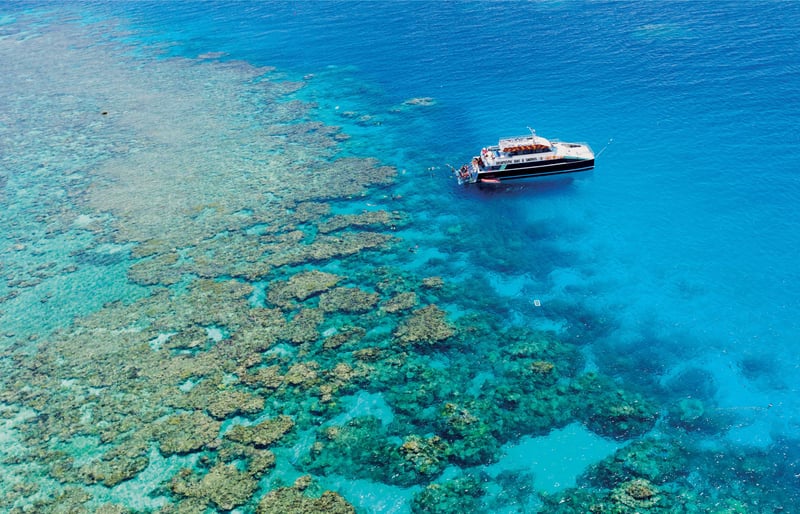 CORPORATE EVENTS
We cater to a range of corporate events, with vessels and experiences tailored to you. To discover the charters and experiences available from each location, select your preferred site below.
Group and team building activities
Get everyone together on a private charter and select activities and experiences that suit your group. Our team can assist in tailoring the itinerary to fit into your schedule.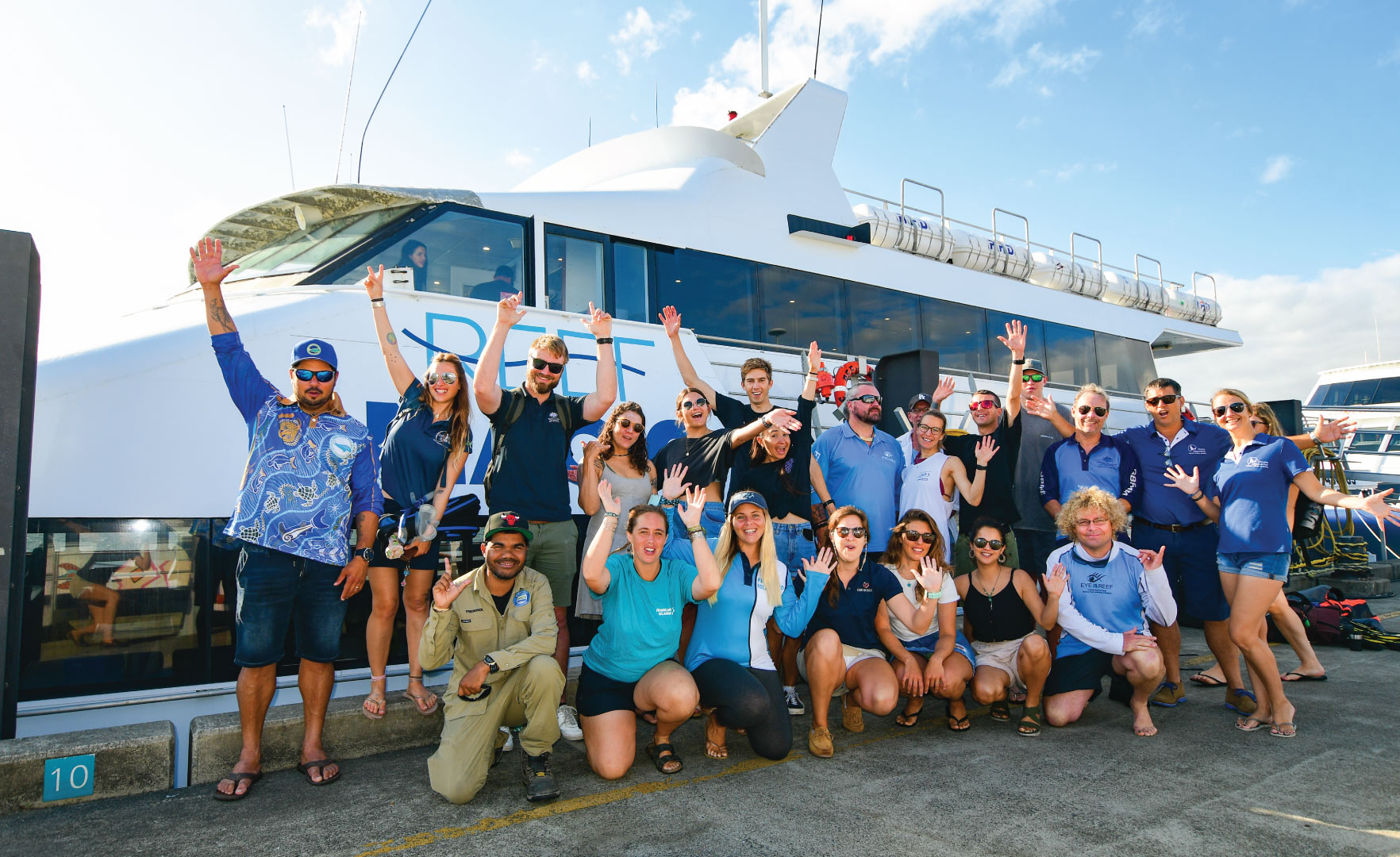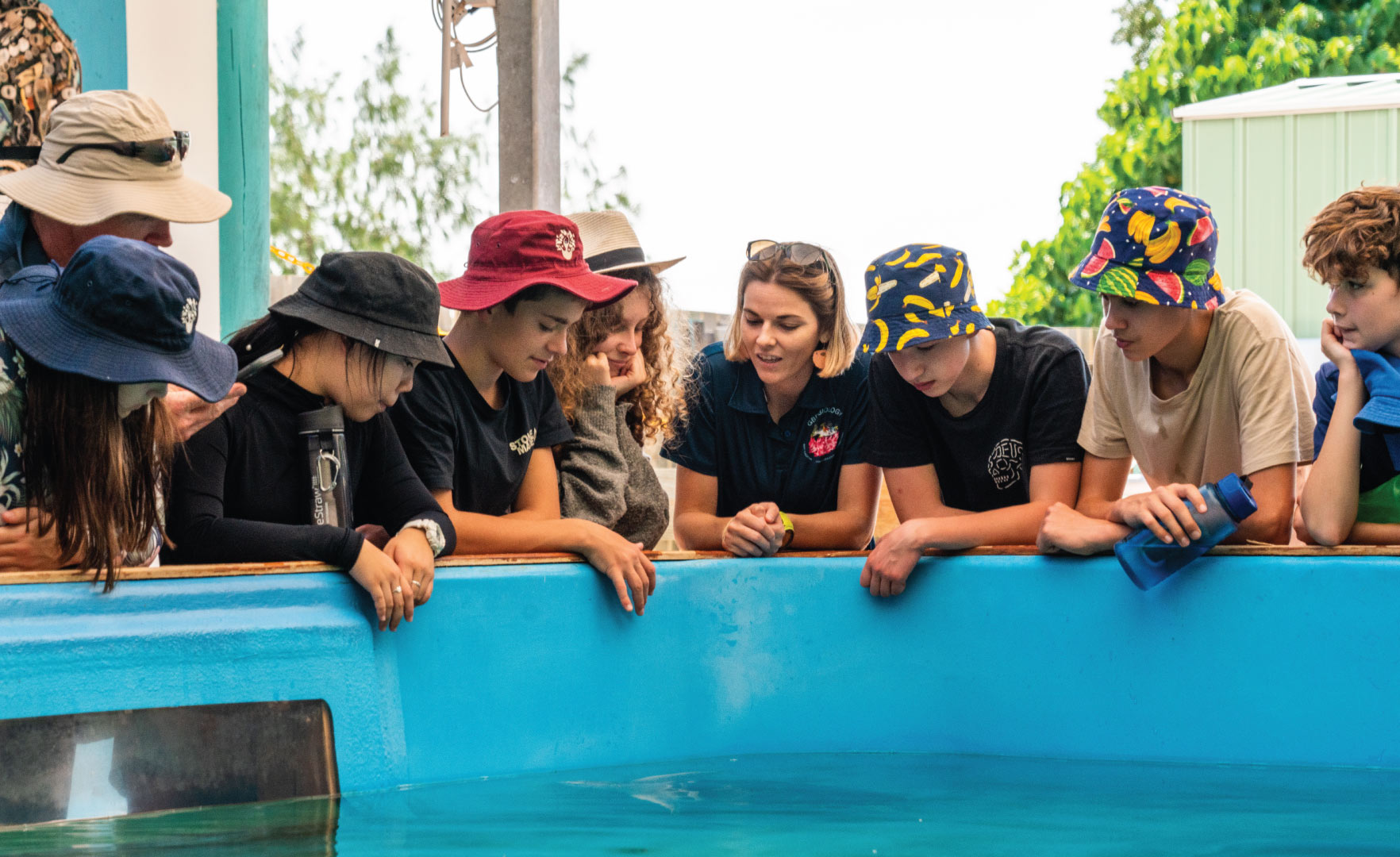 EDUCATIONAL CHARTERS
We have the largest team of marine biologists on the reef, who are experts in reef interpretation. Let our marine bio's share their knowledge in fun and interactive educational experiences.
WEDDINGS & BIRTHDAYS
Got a special event coming up? We have some stunning charter options available, whether you're after an exclusive Island cruise, or want to explore the reef in honour of a special occasion, our team can cater to your every need!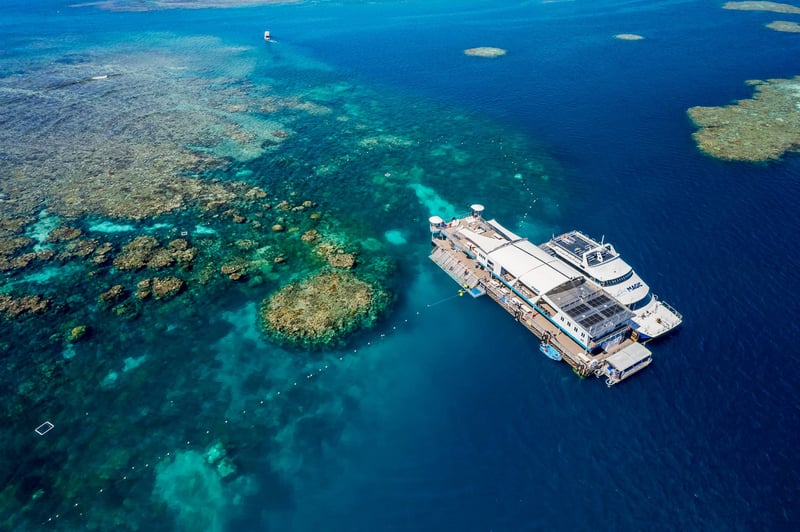 FIND THE PERFECT EXPERIENCE FOR
Y
OUR CHARTER
Explore our various experiences below to discover a charter that is perfect for you!
Whether you are booking for a business or private event,
we can tailor each adventure to your needs.
Reef Magic
Experience marine worlds teeming with life from a private pontoon on the Great Barrier Reef.
Go to Reef Magic

GREEN ISLAND
Visit Green Island on Big Cat and enjoy the tropical rainforest, amazing array of coral and relax on sandy beaches.
Go to Green Island

FITZROY ISLAND
Only a few kilometres from the mainland, this lush tropical island is surrounded by gorgeous fringing coral reefs.
Go to Fitzroy Island Adventures

DREAMTIME DIVE AND SNORKEL
Embark on a cultural journey with Dreamtime Dive, where you will discover unique dive and snorkel sites with our Indigenous Cultural Guides on the Great Barrier Reef.
Go to Dreamtime Dive

DAINTREE TOURS
Depart Port Douglas and spend a day in the tropical region of the Daintree, including a cruise up the river and exclusive access with our small group guides.
Go to Daintree Tours

LOW ISLES
Just a short boat ride from Port Douglas, this tropical coral cay is surrounded by reefs teeming with marine life!
Go to Calypso Low Isles

CALYPSO REEF TOUR
Explore the wondrous spectacle that is the Great Barrier Reef, departing from Port Douglas this tour takes you to three amazing dive and snorkel locations on the reef.
Go to Calypso Reef Cruises

TREETOPS CAPE TRIB
Discover the Daintree with our zipline tour in Cape Tribulation! Climb through the trees, and see the beauty of this ancient rainforest from new heights.
Go to Treetops Cape Tribulation

CHOOSE YOUR OWN ADVENTURE
Create a tailored adventure for your charter, our events team can create custom experiences that suit your dream charter, just get in touch and tell us what you need!
Learn More